Wealth Creation Strategies for Education Fund, Retirement, Legacy and Financial Freedom
– Petaling Jaya – Penang – Kota Kinabalu
A POWERFUL, EYE OPENING and COMPREHENSIVE 3-hour seminar which will cover all aspects of property investments in Australia. It also covers all facts and truths about investing in Australia that no one wants to tell or share with you!. You will learn strategies about wealth creation which can only work in Australia and most importantly how it can help you reach your goals whether it is for your children's education fund, your own retirement, building a legacy for your future generations and/or so that you can have financial freedom and not work again!.
Find out also how you can continue to leverage even though you are maxed out in your borrowings in Malaysia. You are guaranteed to enjoy and appreciate the information obtained from this seminar. It is definitely a seminar you must have before you take any steps towards investing your first or next investment in Australia.
– Limited Seats – Free for 1st 10 –
KEY TAKEAWAYS:
Learn How to Build a Multi-Million Property Portfolio From Scratch

Why It Is Critical to Start Diversifying Your Investment Offshore NOW!

Learn How to Leverage on Bank's Borrowing Towards Your Advantage!

Discover the Untold Truths About Investing in Australia

Learn How to Identify Investment Opportunities and Invest Successfully
….. and much more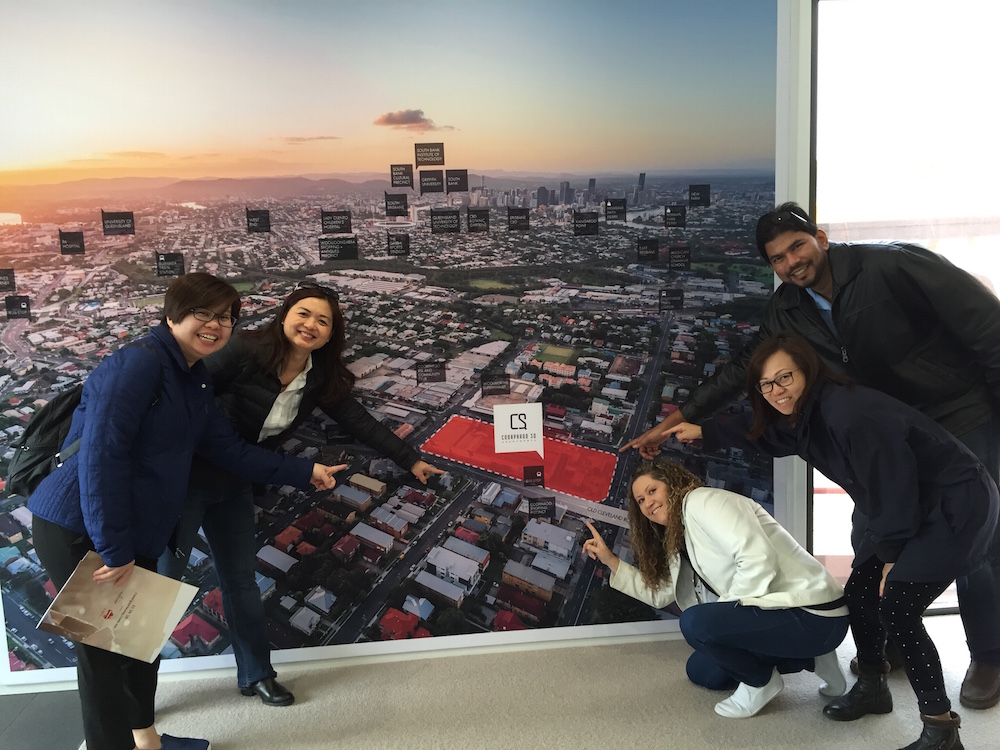 Suitable for novice and seasoned investors.
This is purely an educational seminar. It is not an exhibition nor sale of any products.
PLEASE NOTE THAT THIS SEMINAR IS INTENDED ONLY FOR THOSE SERIOUS ABOUT INVESTING IN AUSTRALIA, preferably with mindset and ready funds to move forward to the next steps of investment in Australia as our consultants will guide you personally on this after the seminar.  This seminar will not be suitable for students or for those who only want to collect information for other reasons. Thank you.
REGISTER TODAY for our next seminar. As there are only limited seats, please register early to avoid any disappointment.
TESTIMONIALS
What People Say About Our Seminars
Eye Opener. Good Insight. Very comprehensive. Good idea on Aussie Property market and financial instruments. Will recommend to friends and family. Veronica Ong 
Extremely informative & helpful, should attend before one start investing in Australia. SL Goh
Well researched and inspiring seminar. Choo Chee Wee
It is very informative and helpful to broaden my investment view in Australian Property. LB Tan
I would gladly introduce this workshop to my friends and family because I have understood more about the investing opportunities in Australia and also the strategies to diversify and increase my portfolio. Tan Chin Nian
The idea of investing overseas might seem a little bit scary because of the numbers involved and unfamiliarity but this workshop brings to light how easy and beneficial it would be. I would definitely introduce this workshop to my friends and family because I think it is good knowledge to have. Trisha Teo
I have attended many talks on Australian Properties and I think that Sandra of Asia Access Group is the best person to tell you about investing in Australian Properties because she is the most knowledgeable.  Joseph Tan 
Eye opener for investment in Australian properties. Kuan Kok Cheen
The workshop was very informative and has definitely benefitted both my husband and I as we are trying to build our investment portfolio.
Alex Chong & Mrs Chong
Sandra, thanks for inviting me for the property workshop last Sunday. It is a very fruitful workshop which is eye opening to me. It clears a lot of wrong perspective about the property market in Australia. I have learned a lot from this workshop and I hope I can recommend this to my friends and relative if possible. Thanks. PK Ow
Approachable and full of energy. Janice Yee
Very informative in terms of wealth growth, you have opened up the different investment portfolio and its very encouraging and our time meeting you is very informative and appreciated. Karl Ang
Highly informative – Highly recommendable. Tan Gim Tek
Very informative. Chandran Gopalan
Informative seminar with a knowledgeable speaker. Very eye-opening to Australian property Krystine Lee
Good overview of investment in Australia. Chin G Fun
Learn about Australia economy and property. Yes, will recommend to people. Robin Chua Eng Wee
Diversification. Good charisma with intensive content.   Shireen Tan CW
Excellent!! Will recommend my colleagues to attend your talk. Dr. Mohan Raj
Exciting and potent speaker.  Jimmy Foh
Enthusiastic, good content, good presentation that matches the profile of the crowd.  Jack Tang
It has benefitted me in the sense that it is substantial information given that proves the investment in Australia is worthwhile. Chong Kok Siong
First timer, find it interesting. Lim Sze Mei
Insightful into Australian loan feature. Useful overall outlook of Australian property for 2015. Philip Ng
Learnt a lot of things and had better understanding regarding investment in Australian property. Great experience. Loh Qi Pin
Help me to reduce risks and maximum my gains in property investment. Albert Lee
Good insight presentation. Very Informative, detailed. Excellent effort to impart the knowledge and experience. Adrian Khoo
Very useful and hand-on tips and information. Learn the property trends in Australia. Jenny Tan
First time I attend, Find all the info is good for me to consider the investment in Australia. Very useful info and details. Chan Chee Kuan
Most beneficial, it gives one confidence to proceed. Francis Kong
Very informative and very open. Enjoy the talk very much. Lili Yee
Maxed our your borrowings in Malaysia? Leverage in Australia.
LIMITED SEATS ONLY  – FREE for 1st 10 pax.
Official Seminar Fee: RM988 per participant.
Kota Kinabalu: 23 July 2016 (Saturday)
Time: 1.30 pm – 6 pm
Venue: The Pacific Sutera Hotel, Sutera Harbour
Register here via Eventbrite KK
Penang: 30 July 2016 (Saturday)
Time: 1.30 pm – 6 pm
Venue: G Hotel (next to Plaza Gurney), 168A Persiaran Gurney
Register here via Eventbrite PG
Petaling Jaya:  31 July 2016 (Saturday)
Time: 1.30 pm – 6 pm
Venue: 32A-2, Jln PJU 5/9, Dataran Sunway, Kota Damansara (Near Giza Mall)
Register here via Eventbrite PJ
Marketed by DigitalMarketing2u
(A division of EventsMastery Asia Pacific Sdn Bhd)
for Asia Access Group Sdn Bhd (843840-D)